︎ Animation Supervisor & Art Director ︎
PEN15: The Animated Special
Episode 208, "Jacuzzi"



In 2021, I had the great pleasure of overseeing the design and animation for this very special episode of Hulu's Original Show,

Pen15

"Jacuzzi", written and directed by Anna Konkle.

I was brought onto the project by

Starburns Industries

as Animation Supervisor of the project. I led the storyboarding team and later oversaw the work from the overseas animation studio.

Below are a few of the poses I drew as part of that process—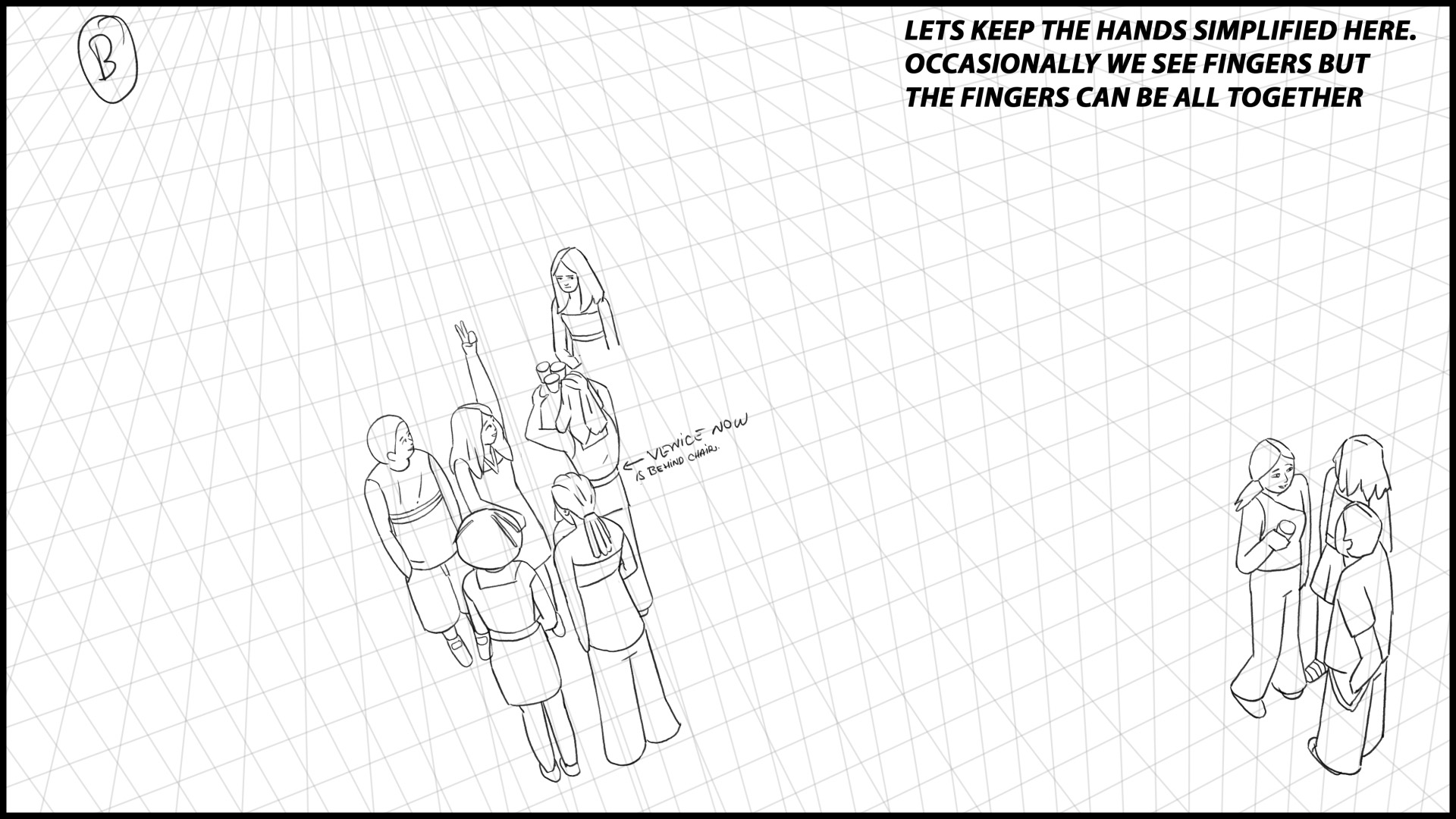 For the design and visual development, I also led a small team of artists, background designers and painters. My role involved guiding the artists' work, making any necessary corrections and drawovers to ensure all designs followed the visual style we set for the episode.

The original character designs from our character designer
Jasmin Garcia-Verdin
were also an anchor to the overall style of the show.
Below are some of the character designs, props and backgrounds we created.
Character Designer
Jasmin Garcia-Verdin
Color and atmosphere were an important element I kept in mind throughout. It was an exciting challenge to translate the light of the real world, the times of day and locations, in this flat, mostly shadowless graphic style.

The backgrounds needed to feel grounded in reality, not too glossy. "Reject Florida" was the brief.

The design and color were used specifically to enhance the story beats: the golden hour glow of vacation crushes, the depressingly mauve "teens only" club, the beach that doesn't feel quite live up to the promised holiday paradise.

All of the backgrounds were drawn traditionally in Photoshop.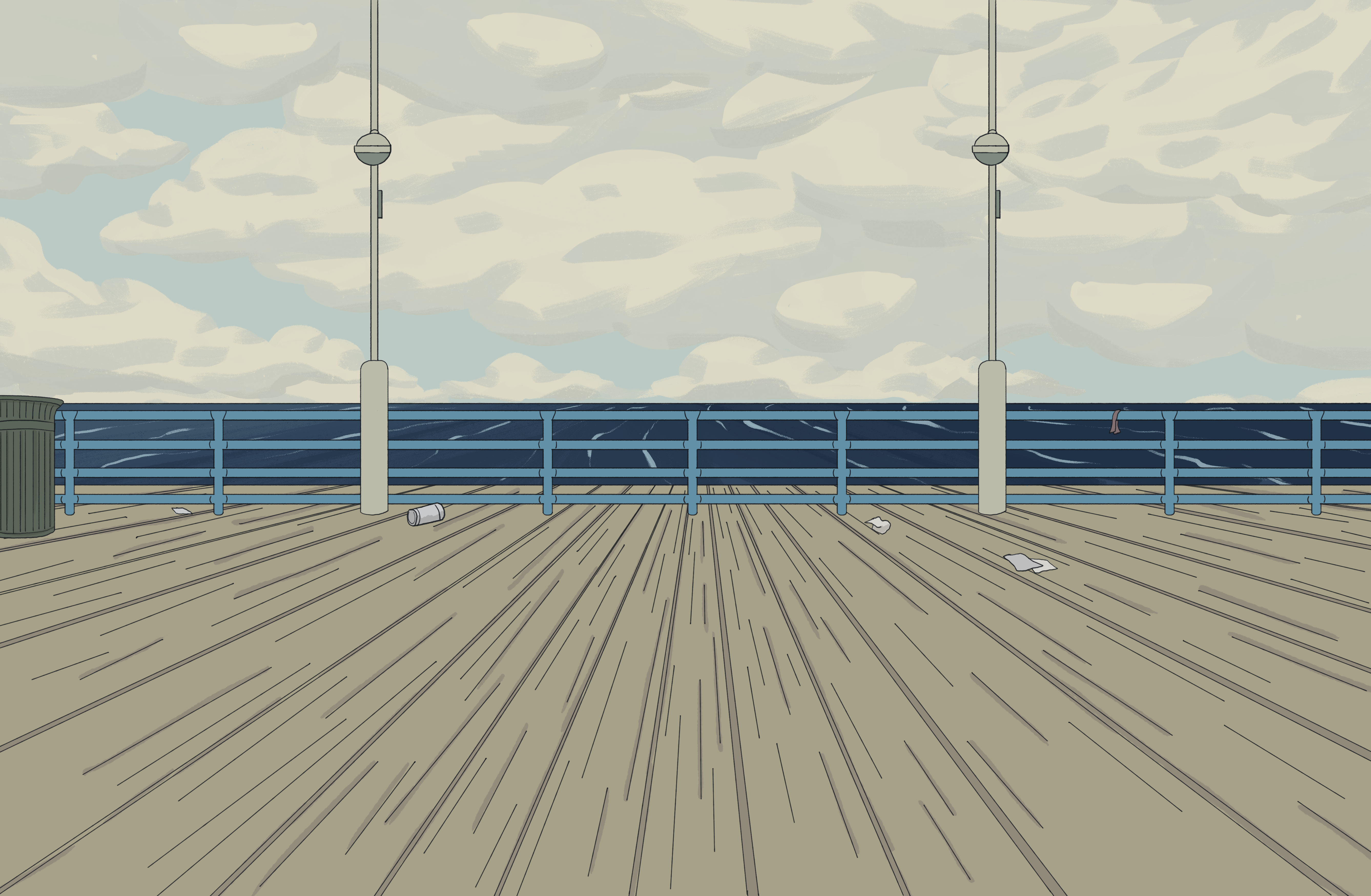 Background Designers
Bailey Cooper, Zack Welles, Cody Wiley, Rudy Santos Jr.

Background Painters
Taylor Price, Olga Sokal, Victoria Shifke, Olivia Pecini
Since show is set in the early 2000s, a lot of attention was paid throught the research process to ensure that our props felt current to that time.


As with the character designs and backgrounds, we made adjustments to color based on the different locations these props would be featured in.
Prop Designer
Clay Song
I was also responsible for designing the special effects we used on the show. From camcorder glitches and pans to the transition from live action to animation, the glare of the headlights, the shadows, the club lighting.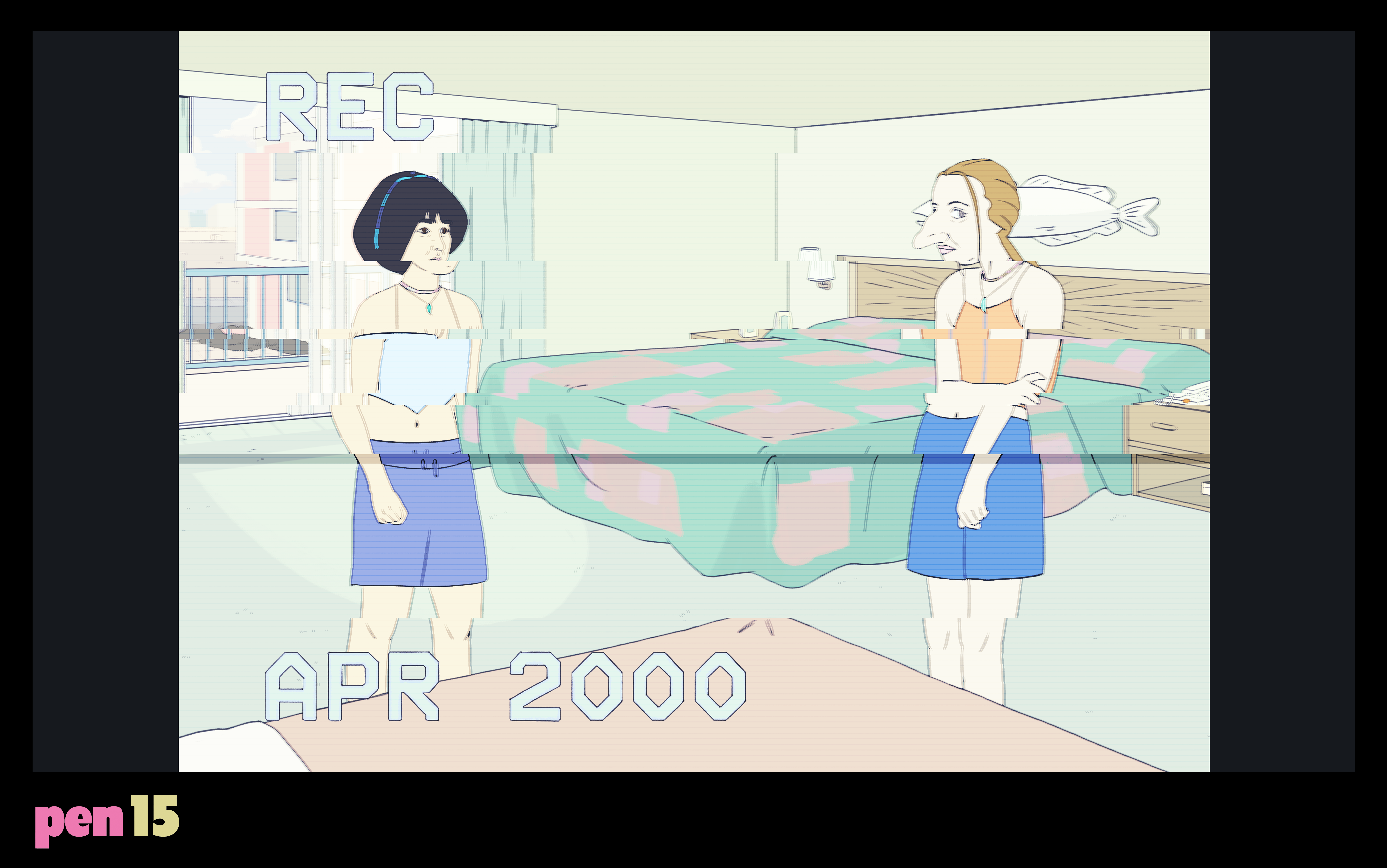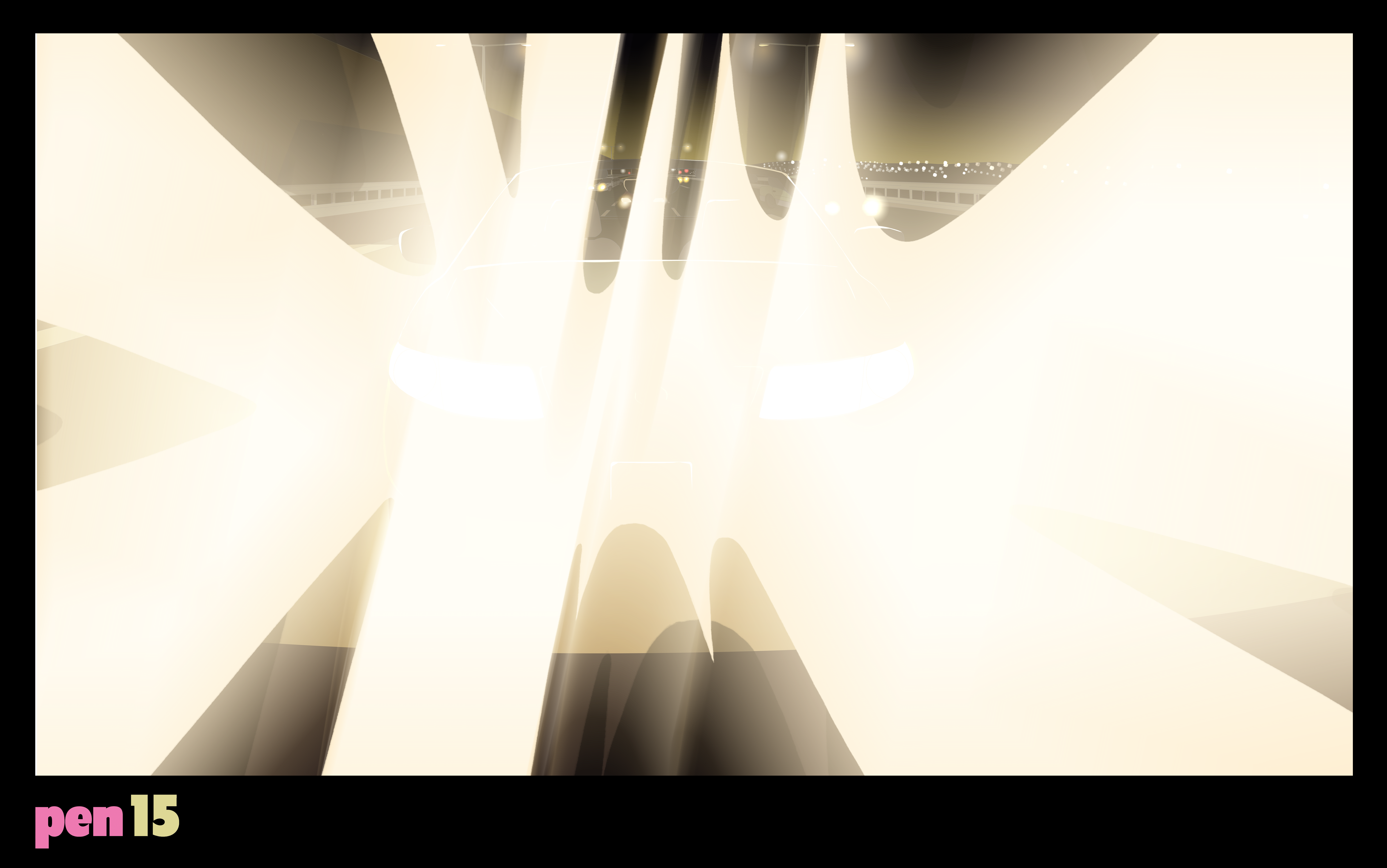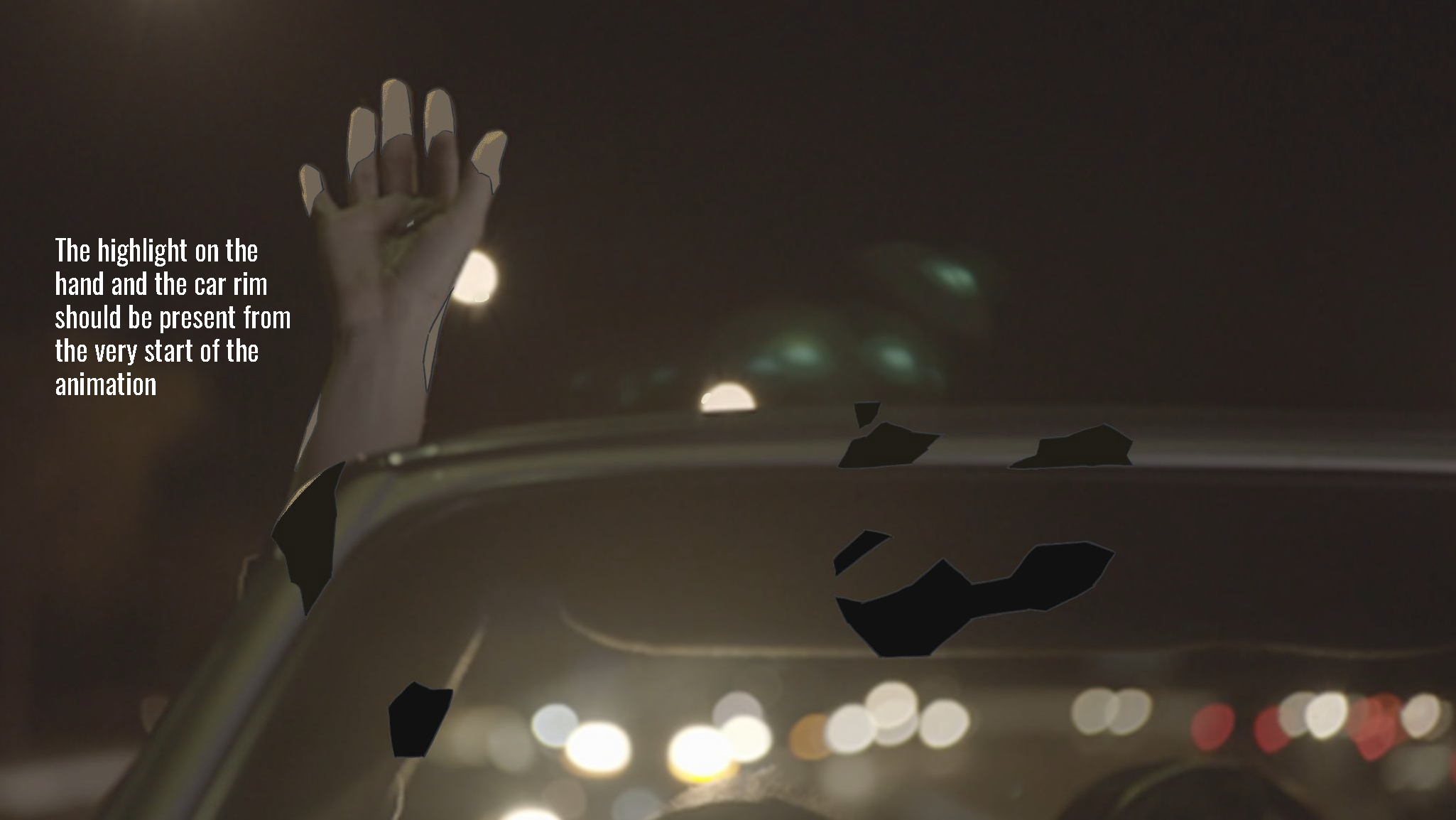 The episode premiered on Hulu on August 27th, 2021.

All above images are subject to Copyright and should not be copied or distributed.